DIOR BY BIRKENSTOCK


Dior unites with Birkenstock for a playfully chic capsule of new reinvented classics.

Teaming with legendary designer Kim Jones – celebrated for his loving homages to Mr. Dior's legacy – DIOR by BIRKENSTOCK updates iconic styles with up-to-the-moment palettes and playfully chic details. Impeccably structured and upgraded, DIOR by BIRKENSTOCK marks a glamorous ode to the house's legacy and Birkenstock's unrivalled functional aspects.

Channeling the DNA of both Mr. Dior and archetypal BIRKENSTOCK designs, Dior Men's 2022-2023 Collection took place at Place de la Concorde to rapturous reception. Featuring the runway-exclusive reinterpretation of the Tokio sandal, with its mesmerizing appliqué floral embroideries inspired by an iconic Dior Haute Couture dress, DIOR by BIRKENSTOCK's collaboration arrives mid-June, with full details and announcements available on Birkenstock 1774 channels.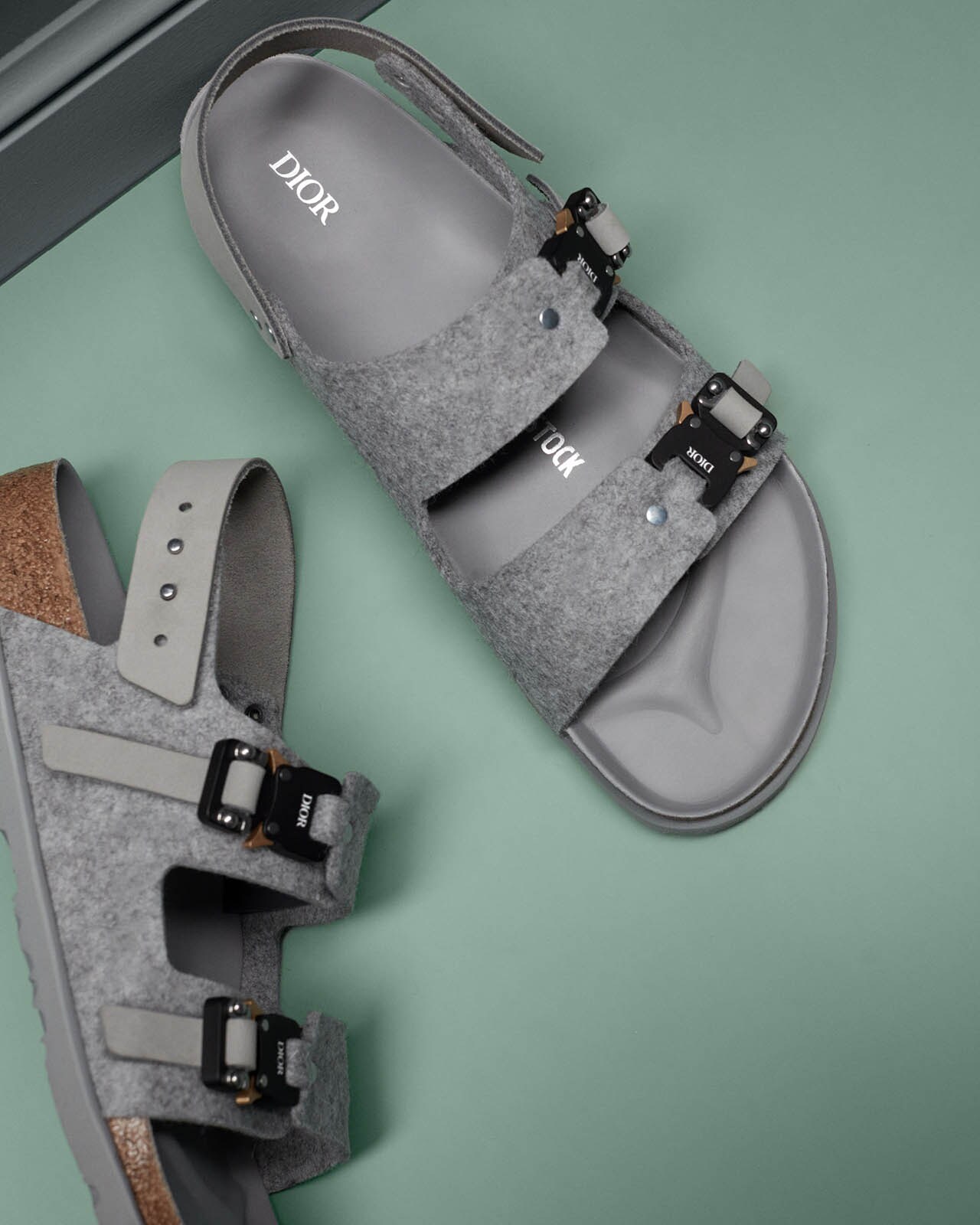 The Milano Style
The Milano Style
The revisited Milano sandal arrives in Dior gray felt, appointed with a leather ankle strap and co-branded footbeds.


Photo: Jackie Nickerson
The Tokio Mule
The Tokio Mule
Also reinterpreted is the Tokio mule, a quintessential Birkenstock model whose unrivalled form closely fits the foot's function and shape. Our version's exceptional embroidered flowers are done by hand and directly inspired by a Haute Couture dress from the 1957 Dior collection.


Photo: Jackie Nickerson